OUR PLACEMENT PARTNERS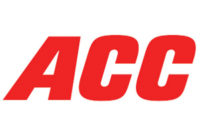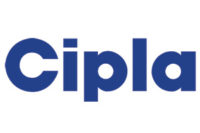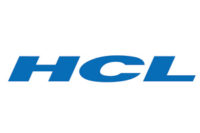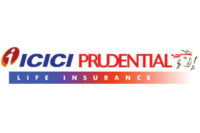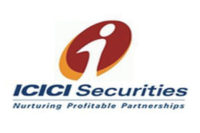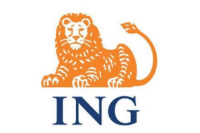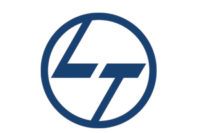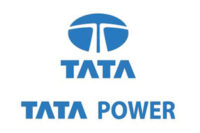 Placements are the most critical aspect of any professional management program. They are the final destination or the culmination of a management student's journey towards starting a career. Placement Planning is a proactive and ongoing process at OIM. Strong efforts are made throughout the year to improve placement opportunities for the students. A dedicated placement team works towards building and strengthening the institute-industry relationship.
The placement team at OIM, closely interacts with the Industry wherein regular feedback is sought, whether for short-term projects, summer assignments or for students inducted during Final Placements. The cutting edge curriculum includes a number of proprietary courses and other contemporary courses designed in-house or in collaboration with the industry. The course content places great emphasis on enhancing soft skills and is revised regularly to gear students towards the ever-changing needs of the corporate world
It is no wonder then, that over the years, leading banks, some of the best and fastest growing consultancy and research firms, numerous marketing and FMCG companies and many new-genre media, retail and real estate companies have recruited from OIM.
Be it Summer or Final, Placement Time, on the whole, is a period of hectic activity as students participate in group discussions, written tests and personal interviews as they vie to be selected by their dream companies. Placement time is that time of the year students wait anxiously for, the day all the work and their capabilities are put to test!
We are proud to have many of our students successfully contributing to the growth process of well known corporate houses and multi nationals.
Final Placements 2017
Oriental Institute of Management, Vashi, Navi Mumbai had a successful placement season with the participation of leading companies across sectors offering coveted profiles to the students of MMS programs.
Highest CTC for MMS emerged as 6.66 LPA as compared to last year which was 5.46 LPA.
Average CTC for MMS – 2017 emerged as :
MARKETING – 3.10 LPA
FINANCE – 3.22 LPA
IT – 2.40 LPA
HR – 2.76 LPA
The immense faith restored by the Regular and New recruiters enabled OIM to close its final placements 2017 in record time with a total of 59 companies including 14 new recruiters participating as compared to last year.
Our students got selected by companies like – AIR, Axis Bank, Andromeda Sales and Distribution (P) Ltd, ICICI Securities, Apex Actsoft Technologies, IIFL, IT Source Technologies, Kotak Mahindra Bank, Nucsoft Ltd., VNS Finance & Capital Services Ltd, Tradesmart Online, Dhitech Consultancy Services, OBOX HR, Talent Corner HR Services, Torrent Power Ltd., Cogencis, Jaro Education, Thyrocare Technologies Pvt. Ltd. amongst others.
OIM has been consistently providing management education to an ever growing number of aspirants in peripherals of Navi Mumbai. The placements at OIM have been successful since marching out of first batch in 2008. A pioneer in progressive management studies, institute prepares students with utmost guidance and support such that they emerge as winners in the corporate world in the near future.
Our management programme incorporates some of the best features of business education and equips students to overcome the challenges posed by radically unpredictable business environment. The primary focus of our MMS, MFM, MMM programmes is to implant in young minds, a well-balanced mix of theories and concepts so that they can relate to the practicalities of the corporate world. The world of theory and practice come together seamlessly in the management programme at OIM.
We believe that learning is fruitful, when knowledge and expertise of individuals from various disciplines and diverse backgrounds are exchanged, as this provides a cutting-edge to professional education. We encourage such diversity, which is reflected in the composition of our students. We also believe that innovation is the key to progress in the modern world, so in our pursuit of excellence, we constantly upgrade and add newer facets of education and research to make our programme more relevant to the current economic situation. Most importantly, we believe that accountability, collaboration and objectivity are necessary for building a culture conducive for learning and growth.
Our focus is to build leaders with high integrity and ethics, supplemented with strong grounding in management knowledge and concepts, one who can make an impact on the global economy. OIM Navi Mumbai has enjoyed an impressive placement track record due to our highly successful industry interface programme including Executive Speaking Series, Management Conclaves, International Conferences, Industrial Seminars and Career Expositions. The institute has thus gained large popularity in the corporate world and our students have got multiple opportunities of interacting with prospective employers.
We assure you for a rewarding experience of selecting our promising students for your organizational needs.
The placement process at OIM is a incessant activity initiated by Soft Skills Development Centre within Vashi Campus. Professionals from industry are invited for pre-placement training that encompasses the modules such as:
Module I : Development of Interviewee Skills – basic grooming till facing the interview
Module II : Exposure to Aptitude & Psychometric Tests
Module III : Mock interviews
Module IV : Practice Group Discussions
Module V : Preparing profiles and anticipated questions as per JD (Job Description) outline
Pre-Placement Training becomes a good precursor for our students to prepare for campus interviews and beyond.
Campus Placement Activities:
A dedicated team of faculty and students meets prospective employers and invites them to campus for interviews. The team also ensures to visit all organisations where students have completed their summer internships for exploring possibilities of lateral placements. Ideally, activities involve:
Establishing contact with potential employers
Finalizing placement slot (s)
Short listing students as per Job description(s) provided by the employers
Submission of CVs / Applications by students
Conducting pre-processes (tests/group discussions)
Facilitating Interviews
In addition, our placement team also works with different companies and recruitment agencies to facilitate interviews outside the campus for our students as per their specialization and interests.
The placement team aims at providing our students comprehensive career progression plan and guides them to forge careers in chosen areas of specialization matching their competencies with requirements of the recruiting organizations.
Post – Placement Activities:
Placement team assists students through their paper works and in negotiating the salary and joining dates.
Placement Officer ensures once the offer is being made by the company, student must join that particular company within the specified date and continues to work through the probation period.